Greg's Blog
Chapter one from my new book, Lost Boy, is now here!
Good Wednesday to you!
I mentioned in my first post that I have just completed my biography, Lost Boy.

This is the front and back cover of Lost Boy, coming in June.
A very talented author, Ellen Vaughn, helped me write it. As you will see in this special preview of the first chapter, it is written almost like scenes from a film.
But it's a true story.
It's my story.
More explanation of each of these vignettes is found later in the book. Here is the link to the chapter (.pdf viewer required).
We also just finished shooting the last section of the film version of Lost Boy. Here is a photo from that.

Laurie family, Pirates Cove Beach, March 2008
Please let me know what you think of chapter 1 of Lost Boy. Your feedback is really appreciated.
I WILL read it.
Thanks,
Greg
Excerpt from Lost Boy, 2008 by Greg Laurie. Published by Regal Books,
www.regalbooks.com. Used by permission. All rights reserved.

Did you pray with Pastor Greg?
To help you get started, we would love to send you a free Bible and other resources to help you grow in your faith.
Get Resources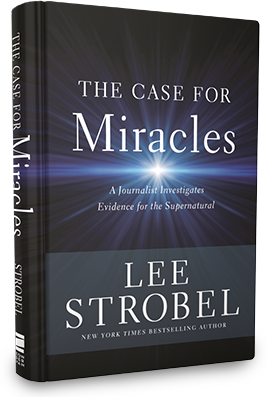 Support now and receive
You can receive Lee Strobel's book, The Case for Miracles, in appreciation for any donation you can make to Harvest Ministries today.
Give Now