Greg's Blog
On the Confirmation of Judge Kavanaugh for SCOTUS
Whatever your politics, it is difficult to look back on the last weeks in Washington with anything other than exasperation and sorrow. It has been a circus. It's in moments like these that we should be most grateful that God is still on the throne and our hope is firmly in Him, not ourselves or our politicians.
It is also the time when as Christians we should be the ones who reach out to our friends, families and neighbors to be part of the solution in bringing healing, unity, and reconciliation to our communities. We must be the type of people that show the world a better way. I pray we rise to the challenge.
Let's also pray for Judge Kavanaugh, that his time on the Supreme Court would be full of wisdom and integrity, and that God Himself would guide ALL OUR JUSTICES.

Did you pray with Pastor Greg?
To help you get started, we would love to send you a free Bible and other resources to help you grow in your faith.
Get Resources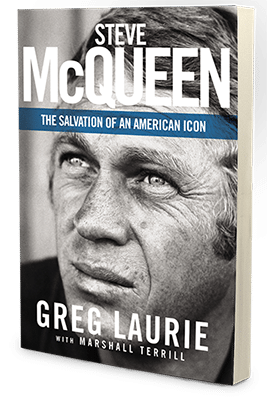 Support now and receive
You can receive Greg Laurie's book, Steve McQueen: The Salvation of an American Icon, in appreciation for any donation you can make to Harvest Ministries today.
Give Now