Devotion
A Walk of Faith
And do not be drunk with wine, in which is dissipation; but be filled with the Spirit.
Ephesians 5:18
The Bible tells us to be filled with the Spirit, but have you ever wondered what that actually means?
Some people surmise that to be filled with the Spirit is to have an emotional experience, and it can include that. But it doesn't always include that. Which means you can be filled with the Spirit and not have any emotional response whatsoever. Then again, you can be filled with the Spirit and feel a lot of emotion.
But here is the problem: All too often, some of the most bizarre, aberrant things we see happening in the church today are attributed to the Holy Spirit. People are saying the Spirit is telling them to do these things. But do we find these things in the Bible? The answer is no. So are these things from the Holy Spirit? I don't think they really are.
So what does it mean to be filled with the Spirit? We could compare it to driving a car. We read in Acts 2 about the day of Pentecost, the story of the explosion of the Holy Spirit that set the church in motion. In the same way, when you get into your car and put your key into the ignition and turn it over, there is an explosion, if you will, that fires up the car. You don't need to keep turning your car on again and again once you're driving. You just need that initial explosion, and then you drive the car.
It is great when you have an emotional experience. But we must remember that the Bible says, "The just shall live by faith" (Romans 1:17). By and large, the Christian life is a walk of faith, not a walk of feeling. Feelings will come and go. But the just shall live by faith.

Did you pray with Pastor Greg?
To help you get started, we would love to send you a free Bible and other resources to help you grow in your faith.
Get Resources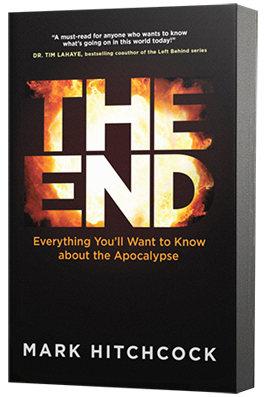 In thanks for your gift . . .
God's desire when it comes to Bible prophecy is to reveal, not conceal. He wants us to know what's coming in the future so that it will impact the way we live in the present. Find out about all things end-times in Mark Hitchcock's book The End.
Give Now