Devotion
A New Relationship
Jesus said to her, 'Do not cling to Me, for I have not yet ascended to My Father; but go to My brethren and say to them, "I am ascending to My Father and your Father, and to My God and your God."'
John 20:17
On the morning of the Resurrection, Jesus didn't allow Mary to touch Him. He was essentially saying, "It's not going to be the way it used to be. You can't hold on to Me in the old way. It's a new covenant."
Then He made a radical statement: "Go to My brethren and say to them, 'I am ascending to My Father and your Father, and to My God and your God'" (John 20:17). For Jesus to call God His Father was one thing. But He said, "I am ascending to My Father and your Father. . . ." In other words, "He is your Father now too."
If you came from a fatherless home, God can be the Father you never had. Jesus opened up a new relationship for us through His death on the cross and His Resurrection from the dead. No longer must we go through a high priest to seek atonement for our sins, because Jesus became the final sacrifice for our sins. And He has given us free access to God the Father, to whom we can come in times of need.
Do you know God as your Father? Or does He seem like some distant force? If that is the case, I have good news for you: God is not some mere force or distant power somewhere in the universe. He is personal, He is caring, and He loves you. And that is why He sent His Son to die on the cross in our place.

Did you pray with Pastor Greg?
To help you get started, we would love to send you a free Bible and other resources to help you grow in your faith.
Get Resources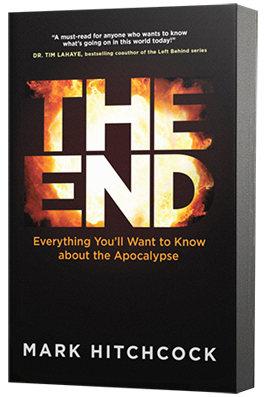 In thanks for your gift . . .
God's desire when it comes to Bible prophecy is to reveal, not conceal. He wants us to know what's coming in the future so that it will impact the way we live in the present. Find out about all things end-times in Mark Hitchcock's book The End.
Give Now