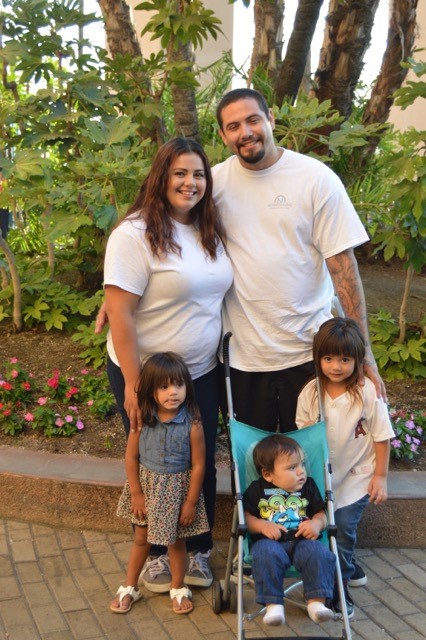 This is the second time Edgar has attended a Harvest Crusade. He says that when he came in 2006 he was not ready to commit his life to Christ. Edgar had a tough childhood, and blamed God for it. For a long time he thought everything bad that happened to him was God's fault, and he was angry.
Edgar was arrested for robbery and served five and  half years in prison. He would attend church in prison but, he says, "I never fully committed to God. I had one foot in church and the other in the world." Edgar admits that it was hard for him to stay committed to God, that he kept backsliding.
The second time in jail, Edgar was alone in his cell and didn't know why but he knew it was time to finally surrender. There in his jail cell, Edgar asked God for forgiveness; he said he felt a peace come over him–a "warm" feeling.  This was only three weeks ago; Edgar is ready to give up his old life and live for Christ. He has found a church in Baldwin Park called New Beginnings. "The mission statement for my church is 'Not just a church but a new beginning,' which is so fitting for my life," Edgar said. It was Edgar's surrender that helped his wife Emily make the same commitment of faith. They are here as a family ready to worship God, and listen to Pastor Greg Laurie's message with an open heart.
Did you pray with Pastor Greg?
To help you get started, we would love to send you a free Bible and other resources to help you grow in your faith.
Get Resources
In thanks for your gift . . .
Donate to Harvest today and we will thank you by sending you the book, Heaven for Kids
Support today!