We had been invited to a luncheon at a local radio station by one of their advertising salesmen. We pictured this luncheon as a large room with more than 100 people, and we would be lost in the crowd. What we encountered was quite different.
My wife Whitney and I were sitting in a conference room at Salem Media in Atlanta. Around the table were maybe seven other companies. Our presence suddenly held more weight. Chris Camden from Harvest was speaking and he showed us a video promoting the Harvest Crusades. We were both incredibly moved by what we saw. Speaking for myself, I immediately wanted to be involved. I was hoping Whitney was feeling the same way, and it didn't take long to see that she was.
During the presentation about the impact of Harvest, one phrase struck me, and stood out in my mind: "How far would you drive to save a life?" I am not sure where it came from, if I heard it during the presentation, or if it was divine inspiration, but there it was.
Let me backtrack for a quick moment. In June of 2009, I left my job on a tech team for a large church in Michigan to drive to Los Angeles because I wanted to produce media for "kingdom purposes." After spending several years in Hollywood working on many TV shows and films, I realized that it was just not the place to produce faith-based or kingdom-focused content. I mean that in terms of the support and willingness of people, certainly not content material. I could feel myself becoming consumed with the Hollywood mentality, and quite frankly, I didn't like it.
This inspired another cross-country drive. Initially it was made to promote a documentary on Leonard Knight and his creation in the California desert, Salvation Mountain. While this gave us a purpose, it didn't give us a new home. In April 2016, we decided on Atlanta. Also in April we attended our first meeting with Atlanta Faith-In-Film at the In-Touch Ministries studios. Hours after that meeting our little production company, Bofum Pictures, was born. We contemplated how we were going to spread the word and attract clients. We contacted Salem Media, met with a sales guy, and he invited us to the Harvest luncheon. So back to that.
Chris and the other gentleman that spoke with him made Harvest a priority. The importance of saving lives, populating heaven, and encouraging others to seek a relationship with Jesus Christ has always been on our hearts. We wanted to share this event with as many people as possible. Whitney and I are both filmmakers, so obviously our first idea was video. We decided to produce a man-on-the-street video asking people the very question placed during that luncheon: "How far would you drive to save a life?"
We rallied a local friend/actor/pastor, Cameron Arnet, and set off to Marietta Square during the farmers market to make this video. We met and talked with many people over two days of shooting. Most of them were very interested, and happy to be invited. A few stuck out in our minds; hopefully they would come.
I guess for me the answer to that question is, from Detroit to Los Angeles, and Los Angeles to Atlanta, and all of the countless miles in those years of this journey. No distance is too far if it means bringing one person to know who Jesus was—to focus on the relationship, instead of the rules. Our motivation during the production of this video was: "If just one person comes to the Harvest, it was worth the time."
Happy to say we know that at least one Kenyan that we encountered, Willie, is bringing seven family members and friends to Harvest Georgia on Saturday, September 24.
The answer to this question for all of us should be, "No distance is too far." A lot of us forget the importance of saving just one life. Hold on to Luke 15:4 (NIV): "Suppose one of you has a hundred sheep and loses one of them. Doesn't he leave the ninety-nine in the open country and go after the lost sheep until he finds it?" Additionally, the verse that has motivated me for a long time from Matthew 4:19 (KJV) is, "And he saith unto them, 'Follow me, and I will make you fishers of men.'"
That is our call. That is our heart.
Andrew B. Doyle
Creative Director
Member – Producers Guild of America
Bofum Pictures LLC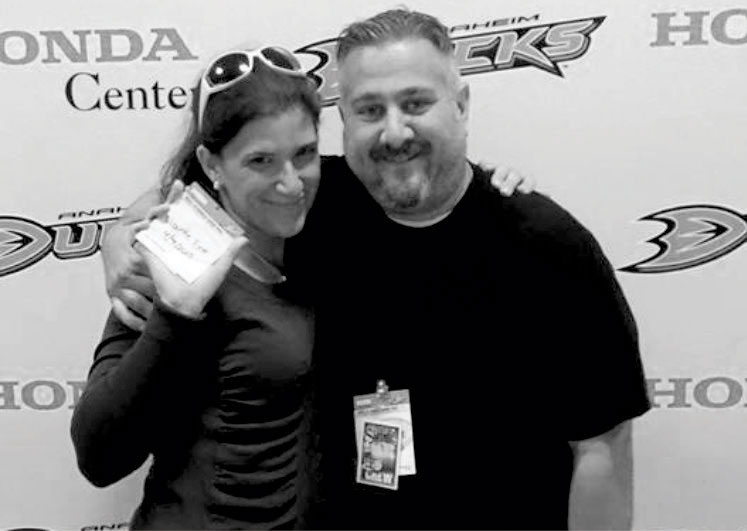 Did you pray with Pastor Greg?
To help you get started, we would love to send you a free Bible and other resources to help you grow in your faith.
Get Resources
In thanks for your gift . . . 
Receive Steve McQueen: The Salvation of an American Icon when you partner with Harvest this month.
Give Now