About Harvest
Knowing God and Making Him Known
The foundation that Harvest began building on over 35 years ago is the same foundation it stands on today, and that's the commitment to knowing God and making Him known.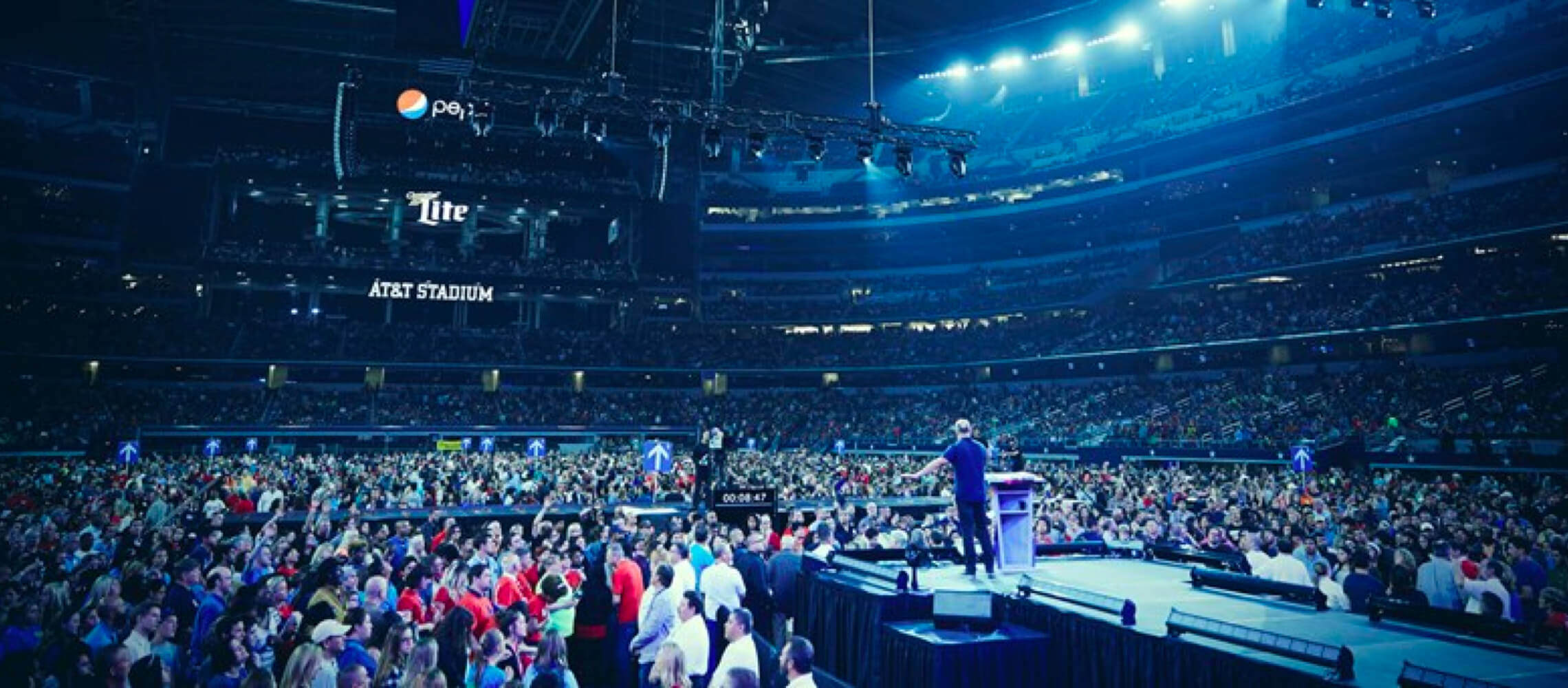 Through the Years
Attendance

5,942,808

Decisions

487,954

Live Webcast

2,842,299

Online decisions

18,691
Humble Beginnings
When tragedy, hardship, or even death comes into our lives, we might ask, "If God really loved me, then why did He let this happen?" It's hard to see through eyes that are filled with tears. Though we cannot see how the situation will end or why it has come upon us, we can know that it flows from the love of God and is controlled by Him.
If you are not a Christian, however, when tragedy strikes, when heartache hits, when death comes, there are no words of comfort that I have to offer. But Christians can know that everything must first come through God's protective screen that He has placed around His children.
When Mary and Martha sent word to Jesus that their brother Lazarus was sick, they wanted a healing. But Jesus wanted to do more than heal Lazarus; He wanted a resurrection. By the time He arrived in Bethany, Mary and Martha were honestly upset. Yes, Jesus loved Lazarus. But He wanted to do something even more dramatic in his life.
If God is not coming through when we expect Him to, there is a reason for it. Do we ever stop and think that God might want to do more? Do we ever stop and think that God might want to do abundantly above and beyond that which we could ask or think? If God closes one door, He will open another.
Maybe you're frustrated or even a little upset with God right now. Maybe something you were hoping for hasn't happened, and you're saying, "God has let me down." Hang on. It isn't over until it's over. You don't know what the Lord has in store. His delays are to be interpreted in the light of His love—and not the other way around.
Meet Pastor Greg
Greg Laurie is the senior pastor of Harvest Christian Fellowship with campuses in California and Hawaii. He began his pastoral ministry at the age of 19 by leading a Bible study of 30 people.
Learn More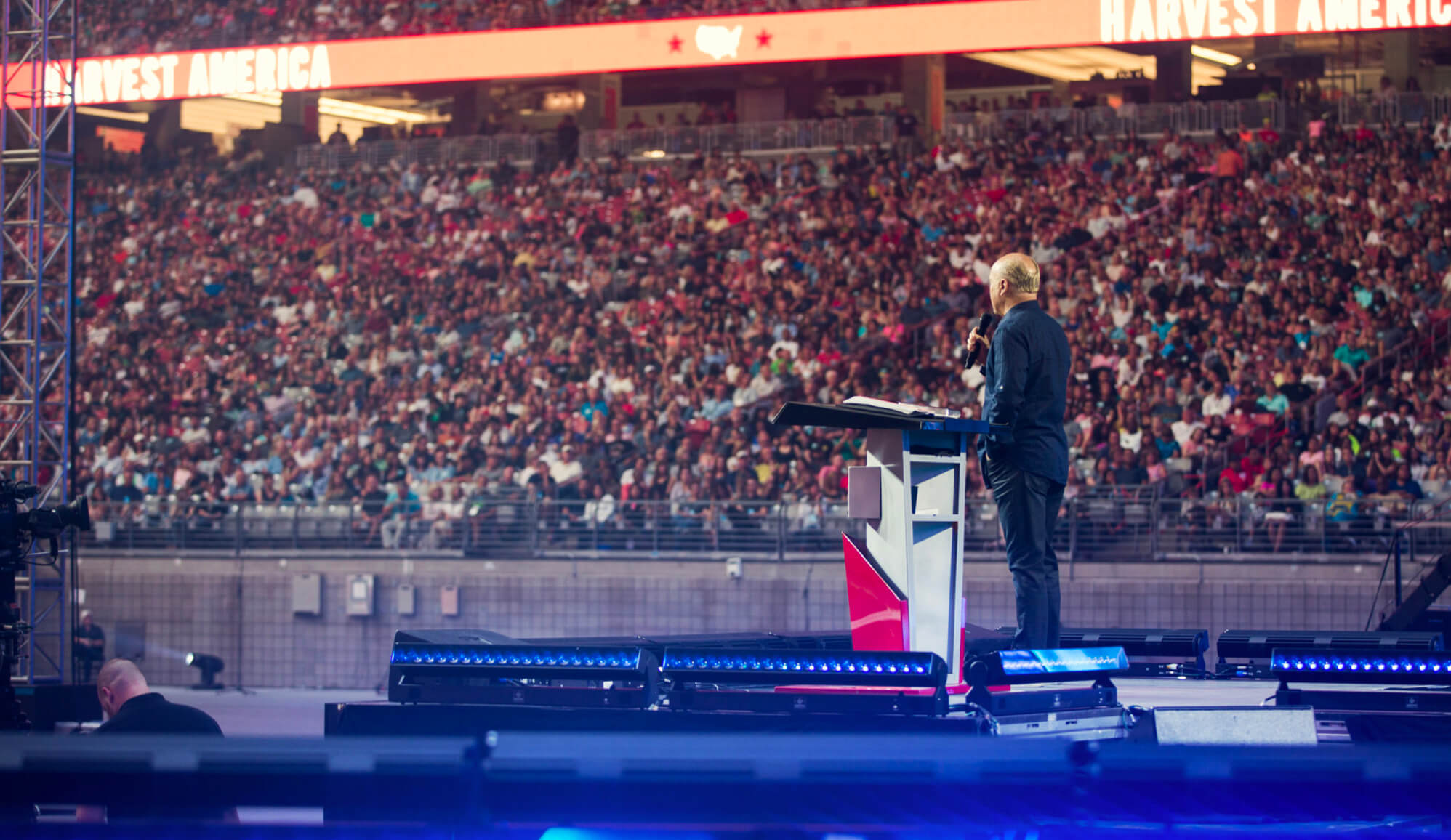 Warm and welcoming staff. This church is spirit filled and feels like home the moment you enter. Straight from the Bible teaching and many opportunities to get involved.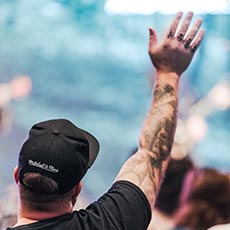 Our Mission
At Harvest, our mission is to "know God and to make Him known." To that end, we place emphasis on the study of God's Word and the proclamation of the gospel message—that Jesus Christ died to save us from our sins and He offers us the free gift of eternal life.
Our culture would have you believe that God doesn't exist, or that God is a mysterious and far-away being, that God is a nebulous aura or a energy force, or that we are our own gods. But we know from His Word that God is real and that He desires a meaningful relationship with each of us. He wants to communicate with you and wants you to communicate with Him.
The Harvest Community
Many people today understand the church as a building. This is not a biblical understanding of the church. The word church comes from the Greek word ekklesia which is defined as "an assembly" or "called-out ones." The church is not a building or a denomination. According to the Bible, the church is the body of Christ—all those who have placed their faith in Jesus Christ for salvation.
The Bible defines church as a body. Each of us are members of that body with different functions and abilities. When one part of the body suffers, it is felt throughout. When one part of the body is not functioning, the rest of the body is impaired. Each part of the body is necessary and each part is significant.
Great place to find, know, and build a relationship with Christ Jesus. This place is genuine and truly cares about knowing Christ and making him known.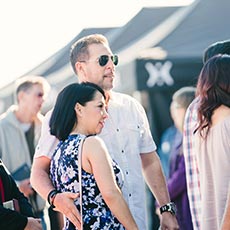 Statement of Faith
We believe the Bible to be the inspired and only infallible, authoritative Word of God. Therefore, our ministry emphasizes the exposition of God's Word from Genesis to Revelation, line upon line, precept upon precept.
We believe there is one God, eternally existent in three Persons: Father, Son, and Holy Spirit.
We believe in the deity of Jesus Christ, in His sinless life, in His miracles, in His vicarious and atoning death through His shed blood, in His bodily resurrection, in His ascension to the right hand of the Father, and in His personal return in power and glory.
We believe that for the salvation of lost and sinful humanity, regeneration by the Holy Spirit is essential and that repentance from sin and acceptance of Jesus Christ as Lord and Savior is the only way to come into a relationship with God.