Every year you will hear one of the junior highers calling out to you as you enter the gates of the Harvest crusade, "Welcome to Harvest!" They are the first faces you see.
The kids are pumped to serve God in this way. Some have never done this before and so they admit to being a little nervous, but absolutely excited. Once they start, oh it is on! They love welcoming the people.
They love being a part of something so amazing and it is a realization for all that there is a place for everybody to serve at the crusade using their gifts for God's glory.
One of the junior high counselors remembers when she was in junior high standing at these gates welcoming people to the crusade. The junior high ministry had such an impact on her life, she had to come back and serve in the ministry and maybe impact a few middle-schoolers herself for the glory of God.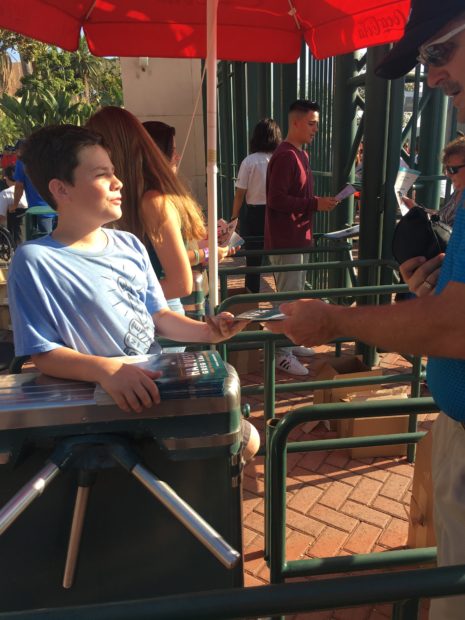 Did you pray with Pastor Greg?
To help you get started, we would love to send you a free Bible and other resources to help you grow in your faith.
Get Resources
In thanks for your gift . . .
Sinners thought Johnny Cash was a saint, and saints thought he was a sinner. The reality is, he was both—just like you and me. Read about Johnny's intriguing spiritual life in my new book.
Give Here