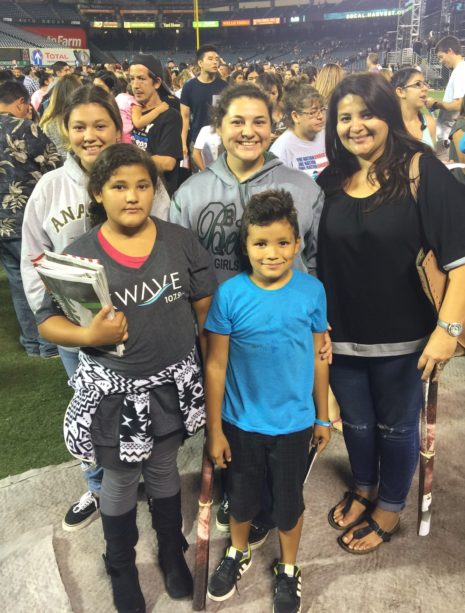 Ana Manzanares and her four children, Ana, Abigail, Adrian, and Alan, came down onto the field to rededicate their family to Christ. Abigail was so excited to get the family here tonight to the SoCal Harvest event.
Ana says that when her youngest child began asking questions about Christ, she didn't have the answers–it was time to take control of her relationship with Christ and dig deeper. She wanted to be able to answer those questions herself and be able to share Christ fully with her children.
Ana and her family have been attending church and are committed to growing their relationships with the Lord.
Did you pray with Pastor Greg?
To help you get started, we would love to send you a free Bible and other resources to help you grow in your faith.
Get Resources
Billy Graham: The Man I Knew
In his new book, Pastor Greg Laurie shares personal anecdotes and impactful stories from Billy's life and ministry. Get a glimpse of the human side of America's greatest preacher.
Support Now!