Webcast
V2: Relentless Grace – Lesson 18
In this webcast, pastor and teacher Tim Harding shares a message from Romans 16 in our "Relentless Grace" series at Harvest Christian Fellowship titled, "Networking for unity"
Sermon Notes
In this important and relevant message for today Pastor and teacher Tim Harding, shows us that Jesus came to forgive us our sins, and defeat death. However, he came so that we could be united with one another. We need a network around us, we cant spread the Gospel alone, we need the support of others to help guide us.
Application
What kind of a friend are you?
What does your circle of friends look like?
We need to be better friends
Paul used networking to change the world
We can't do it alone!
We need to be united
To change the world we need to be unity in the gospel of Christ Jesus.
Scriptures

Did you pray with Pastor Greg?
To help you get started, we would love to send you a free Bible and other resources to help you grow in your faith.
Get Resources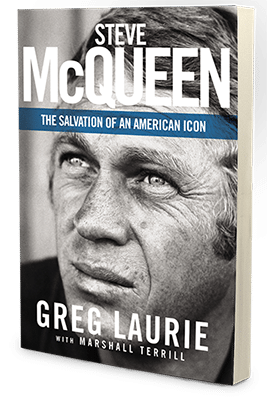 Support now and receive
You can receive Greg Laurie's book, Steve McQueen: The Salvation of an American Icon, in appreciation for any donation you can make to Harvest Ministries today.
Give Now