In this webcast, pastor and teacher Greg Laurie shares a message from Romans 12 in our "Jonah GO!" series at Harvest Christian Fellowship titled, "The Prodigal Prophet"
Sermon Notes
In this important and relevant message for today Pastor and teacher Greg Laurie, shows us that If God could bring a mighty revival to Nineveh, with no better representative than Jonah and no more gospel than he preached in their streets, He can surely do the same thing for America. We just need to be able and willing messengers of the gospel to the backyards of our own "Nineveh"
Application
The real focus of the book of Jonah
This was the largest spiritual awakening in Biblical history
This Revival happened in a Very Wicked City
Because of her wickedness, Nineveh was on "God's Radar"
Jonah was a prodigal prophet.
Jonah was angry that God did not wipe out the Ninevites.
God's chastening is preparation for a future task.
God's chastening tells us that He has something more for us to do.
So If you are in deep waters right now, take it as a sign that God loves you!
Scriptures
Jonah 3
Luke 15
Jonah 1:2
Hebrews 12:6
Jonah 4:1–4
Jonah 4:3
Romans 12:15
Luke 15:28–32

Did you pray with Pastor Greg?
To help you get started, we would love to send you a free Bible and other resources to help you grow in your faith.
Get Resources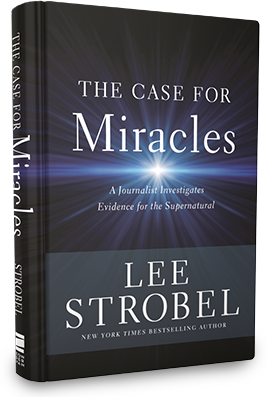 Support now and receive
You can receive Lee Strobel's book, The Case for Miracles, in appreciation for any donation you can make to Harvest Ministries today.
Give Now