In this special webcast, pastor and teacher Greg Laurie shares a message from Hebrews 4. From our "Special Events" series for SoCal Harvest. Hosted by Harvest Christian Fellowship at the 45,000 max-capacity Angel Stadium in beautiful Southern Californian. This evangelistic event features music from top Christian artists, special guests, and a culturally relevant and biblically sound gospel message from Pastor Greg Laurie, including an invitation to accept Jesus Christ.
SoCal Harvest Sermon Notes
We should not be ashamed of the word of God! The word of God is our best tool to share the Gospel of Jesus Christ with a needy and hopeless world.  There are opportunities that abound in our everyday lives to share the power of Jesus Christ with those around us!
Application
Nothing touches the Bible, over 3.9 billion copies have been sold in the last 50 years. It lives on, never going out of print. The Bible is the book of the ages, it never goes out of style,
All Scripture is breathed by God
It lays us all open, we can't get away from it no matter what!
The Bible has impacted America's colleges, charity groups, and the Abolition movement.
Scriptures
Realize you are a sinner
Recognize that Jesus Christ died on the cross for you
Repent of your sin
Receive Jesus Christ into your life
Sinner's Prayer
"Dear Lord Jesus, I know I am a sinner. I believe You died for my sins. Right now, I turn from my sins and open the door of my heart and life. I confess You as my personal Lord and Savior. Thank You for saving me. Amen."
For more information and to request resources to help you on your new walk with Christ, visit KnowGod.Org.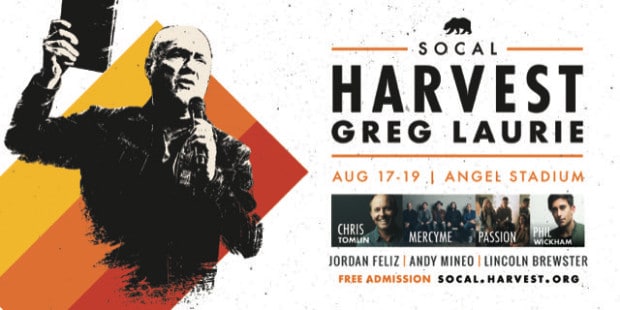 Did you pray with Pastor Greg?
To help you get started, we would love to send you a free Bible and other resources to help you grow in your faith.
Get Resources
The Jesus Music
The Jesus Music is our gift to you in thanks for your donation to Harvest Ministries this month.
Support today!