Hey Everyone,
Guess where I am?
New York City!
Without question, NYC is my all-time favorite city. It's noisy, crazy, congested, and full of action.
I am here through this weekend to speak at a Harvest Christian Fellowship we planted here, way back in 1982. Back then, we were doing some events here due to the amazing response to our radio program, A New Beginning. Yes, we have been on that long . . . actually even longer! Those events ultimately resulted in a church plant with a great guy and good friend named Mike Finizio leading it. Mike was raised in Hoboken, New Jersey, and knows the city like the back of his hand.
I will be speaking at Harvest New York this Sunday at 11:00 A.M., Eastern Time, so if you are around, come join us (harvestnyc.org).
You probably know that we are doing a lot of outreach later this year here on the East Coast, including:
A full-blown three-night Harvest Crusades event in Philadielphia, October 3-5.
A one-night Harvest Crusades event at the historic Madison Square Garden on Sunday, October 19.
I am really looking forward to all these events, but especially the one at the Garden, a legendary venue where Billy Graham held his historic New York Crusade 51 years ago.
Travelling
One of the things I aways do when I travel is get a cafe latte! I allow myself one latte a day, otherwise I start getting too fat, or should I say, fatter! 🙂
Some baristas create such cool designs with the foam that I take photos of them! I know, you are thinking, "he has too much time on his hands!" Actually, I just like attention to detail, even if it's the foam on a latte.
Here is one that blew my mind. I shot it with my iPhone last year in Wellington, New Zealand.
Here is one from our last trip to NYC. It looks like the logo from our church, Harvest Christian Fellowship!
I shot this one today. I love it!
OK, talk to you guys later.
Greg

Did you pray with Pastor Greg?
To help you get started, we would love to send you a free Bible and other resources to help you grow in your faith.
Get Resources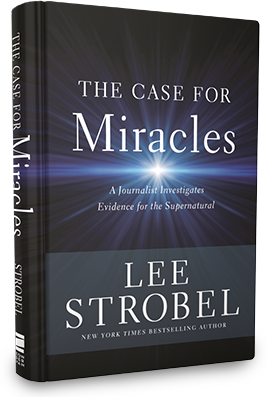 Support now and receive
You can receive Lee Strobel's book, The Case for Miracles, in appreciation for any donation you can make to Harvest Ministries today.
Give Now