News
Keepin' the Crowds Smilin'
Meet 2-1/2 year old Chloe, daughter of Claudio and Roxana Marinestu. Originally from Romania, Claudio and Roxana moved to the United States six years ago. Neither Claudio nor his wife, Roxana, had a relationship with the Lord when they moved here. Claudio happened to be listening to K-Wave when he heard an ad about Calvary Chapel Costa Mesa and decided to take his wife. The rest is history and Claudio has been serving as a Harvest Crusade Usher since 2011.
Last night, when the stadium was completely filled, including Claudio's section, he decided to let Chloe play a role to keep a smile on the faces of the people he had to turn away. Truly, the joy of the Lord is the strength of this family.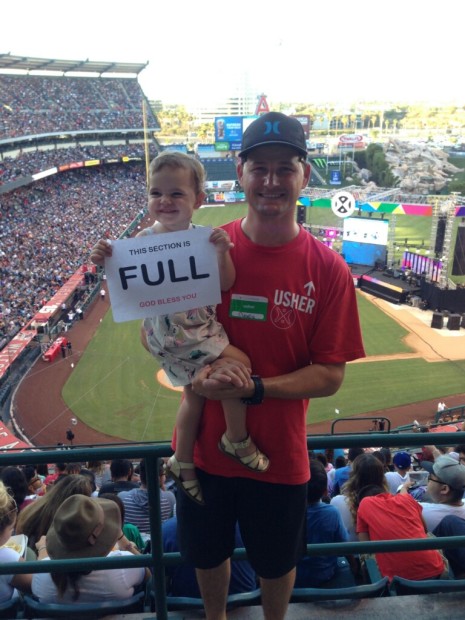 Did you pray with Pastor Greg?
To help you get started, we would love to send you a free Bible and other resources to help you grow in your faith.
Get Resources
Revelation: A Book of Promises
Donate to Harvest today and we will thank you with a copy of Revelation: A Book of Promises.
Support today!