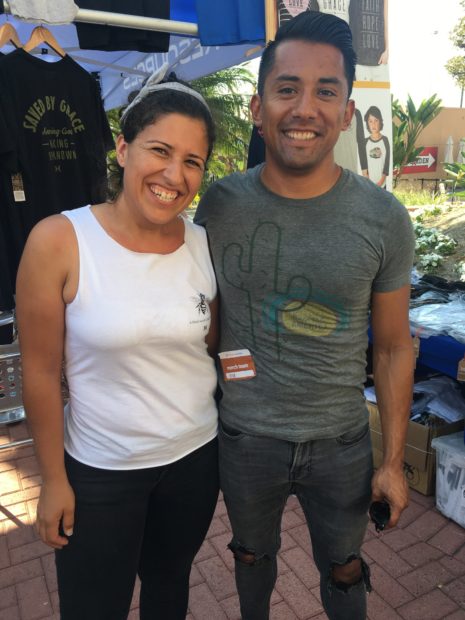 "God decided in advance to adopt us into his own family by bringing us to himself through Jesus Christ. This is what he wanted to do, and it gave him great pleasure. So we praise God for the glorious grace he has poured out on us who belong to his dear Son." Ephesians 1:5-6 NLT
Crystal Torres grew up without her dad, but her mom would always assure her and her siblings that they had a Father in God. When she was 9, Crystal was really missing her dad, and so she accepted Jesus Christ as her Lord and Savior and experienced the sweet blessing of being an adopted heir of grace.
She was around 9 years old when she first came to a Harvest Crusade. She remembers how one of her neighbors asked five of the girls in the neighborhood if they wanted to go to a concert. The neighbor got the girls all hyped up and they all got her motorhome ready and drove down to the crusade and stayed the night and then went to the crusade the next day. The girls had so much fun and were blessed that their neighbor reached out to them.
Today, Crystal and her husband, Jose, serve in the merch booth at the crusade. They served as ushers previously, but they love being planted in the merch booth serving with a team of people selling resources. "The people are so happy to be here," they shared. Both Crystal and Jose have found that they enjoy meeting people and being attentive to them. They have had opportunities to pray for people who come up to the table, and they have found that God continues to open doors for them to use their gifts for His glory. "We feel blessed to be a part of this ministry."
Did you pray with Pastor Greg?
To help you get started, we would love to send you a free Bible and other resources to help you grow in your faith.
Get Resources
Billy Graham: The Man I Knew
In his new book, Pastor Greg Laurie shares personal anecdotes and impactful stories from Billy's life and ministry. Get a glimpse of the human side of America's greatest preacher.
Support Now!