Unite with hundreds of local churches, in the celebration of 30 years of SoCal Harvest, for a proclamation of the gospel at Angel Stadium August 23-25 in Anaheim, California.
About this event
SoCal Harvest is an annual event that features musical performances by top Christian artists and a gospel message by pastor and evangelist Greg Laurie at Angel Stadium in Anaheim, California.
Harvest events are designed to be opportunities for Christians to invite family members, coworkers, friends, and acquaintances to hear the life-changing message of the gospel in an environment that is entertaining and nonthreatening.
Ways to get involved
Register your church
SoCal Harvest is a great opportunity for your congregation to develop a deeper passion for evangelism, discipleship, and service. They'll have opportunities for spiritual growth and to use their gifts.
Student Mobilization
Students inspiring each other to worship Jesus passionately and witness boldly.
Church Involvement Meetings
You may attend any one of these meetings, as the content will be the same at each:
Tuesday, May 14 12:00pm
The Ark Montebello
931 S. Maple Ave., Montebello, 90640
(323) 724-8464
RSVP
Tuesday, May 14 6:30pm
Harvest OC
17600 Gillette Ave, Irvine, CA 92614
(949) 407-6770
RSVP
Wednesday, May 15 12:00pm
Calvary Chapel Chino Hills
201 Eucalyptus Ave, Chino, CA 91710
(909) 393-7100
RSVP
Thursday, May 16 12:00pm
Gateway Seminary
3210 E Guasti Rd, Ontario, CA 91761
(909) 687-1800
RSVP
Thursday, May 16 6:30pm
Cottonwood Church
4505 Katella Avenue, Los Alamitos, CA 90720
(714)-947-5300
RSVP
Saturday, May 18 9:00am
Harvest Christian Fellowship Riverside
6115 Arlington, Ave Riverside 92504
(951) 687-6902
RSVP
Saturday, May 18 9:00am
The Rock Anaheim
295 E. Orangethorpe Ave, Anaheim, CA 92801
(714) 526-8233
RSVP
Tuesday, May 21 12:00pm
Calvary Chapel of the Harbour
16450 Pacific Coast Hwy #100, Huntington Beach, CA 92649
(562) 592-1800
RSVP
Tuesday, May 21 6:30pm
Revival Christian Fellowship
29220 Scott Rd, Menifee, CA 92584
(951) 672-3157
RSVP

Did you pray with Pastor Greg?
To help you get started, we would love to send you a free Bible and other resources to help you grow in your faith.
Get Resources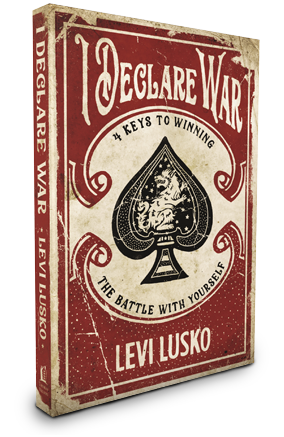 Support now and receive
Donate today to help reach the lost with the gospel of Jesus Christ and receive a free copy of "I Declare War" by Pastor Levi Lusko
Give Now