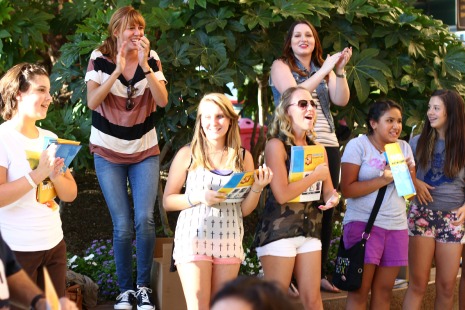 Attendees of the SoCal Harvest are sure to receive a warm welcome from the greeters.
A dozen girls, varying in age from ten years old to young adult stand just inside the entrance, ready to hand out programs and cheer to welcome you to the crusade. The cheerleaders chanted, "Welcome. welcome, welcome, to the Harvest Crusade. We hope that you find Jesus on the field today! Hey!"
Brianna and Samantha are among these girls. Full of love for the Lord and enthusiasm for this evening, they decided to become volunteers at the crusade in order "to touch people's lives." Both girls are fans of Phil Robertson and look forward to hearing the message from Greg Laurie as well as the interview from the Duck Commander.

Did you pray with Pastor Greg?
To help you get started, we would love to send you a free Bible and other resources to help you grow in your faith.
Get Resources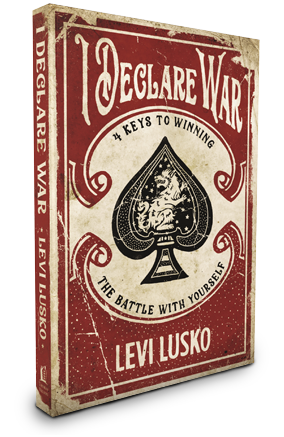 Support now and receive
Donate today to help reach the lost with the gospel of Jesus Christ and receive a free copy of "I Declare War" by Pastor Levi Lusko
Give Now