If anyone was destined to be at tonight's SoCal Harvest Crusade, its Colin.
On his 13th birthday he was riding his bike and got hit by a car, suffering major injuries. On his 18th birthday, he received a settlement in the amount of $57,000.00, spending the amount in its entirety on drugs and drinking in the course of ten months. Heroin was his drug of choice, using up to 2.5 grams per day.
He lost cars, jobs, his home, family members, friends, and he even came close to losing his life. Colin overdosed not once, not twice, but six times in his young lifetime. Heroin has wreaked havoc on his life, giving him blood infections, an abscess in his foot that seeped into his bone, and even jail time.
Yet here he is today, fifteen months sober. He was invited by friends who are on their sober journey as well. He thought he was coming to a carnival, but instead he's been given yet another opportunity to discover who God is, how God loves him, and how God will never give up on him. "I know God is always there, but I'm still learning, so we'll see what tonight brings."
Will you pray for Colin? That he truly finds the path he was destined for, which is to come to know Jesus as his Lord and Savior.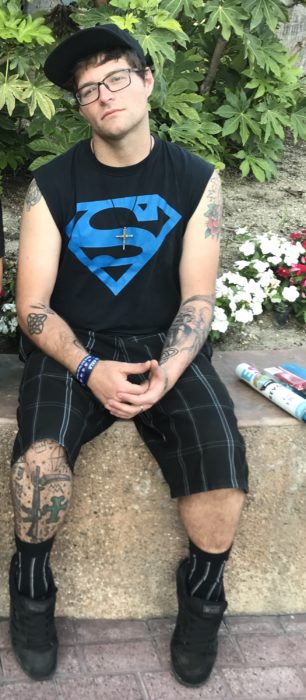 Did you pray with Pastor Greg?
To help you get started, we would love to send you a free Bible and other resources to help you grow in your faith.
Get Resources
Billy Graham: The Man I Knew
In his new book, Pastor Greg Laurie shares personal anecdotes and impactful stories from Billy's life and ministry. Get a glimpse of the human side of America's greatest preacher.
Support Now!