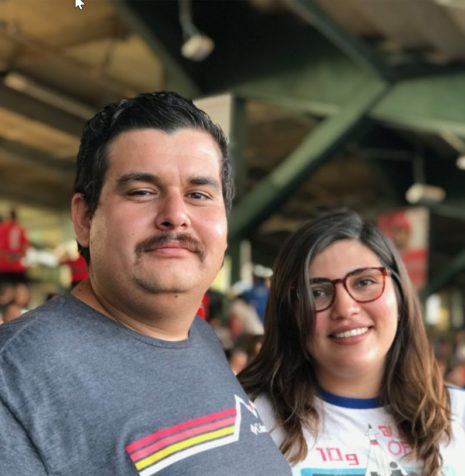 Matthew and Sonia have both been to a SoCal Harvest, but never together or as a married couple.
Last year the two tied the knot and together they decided to put Christ in the center of their marriage.  They attend church in Torrance, where they live, and have chosen to spend their Saturday night at the SoCal Harvest listening to great Christian music and being encouraged by the gospel message.
Praise God that this young couple understands the importance of a marriage built on Jesus Christ!
Congratulations, Matthew and Sonia, on your marriage and your new tradition of attending the SoCal Harvest together.
Did you pray with Pastor Greg?
To help you get started, we would love to send you a free Bible and other resources to help you grow in your faith.
Get Resources
Billy Graham: The Man I Knew
In his new book, Pastor Greg Laurie shares personal anecdotes and impactful stories from Billy's life and ministry. Get a glimpse of the human side of America's greatest preacher.
Support Now!